2017-07-08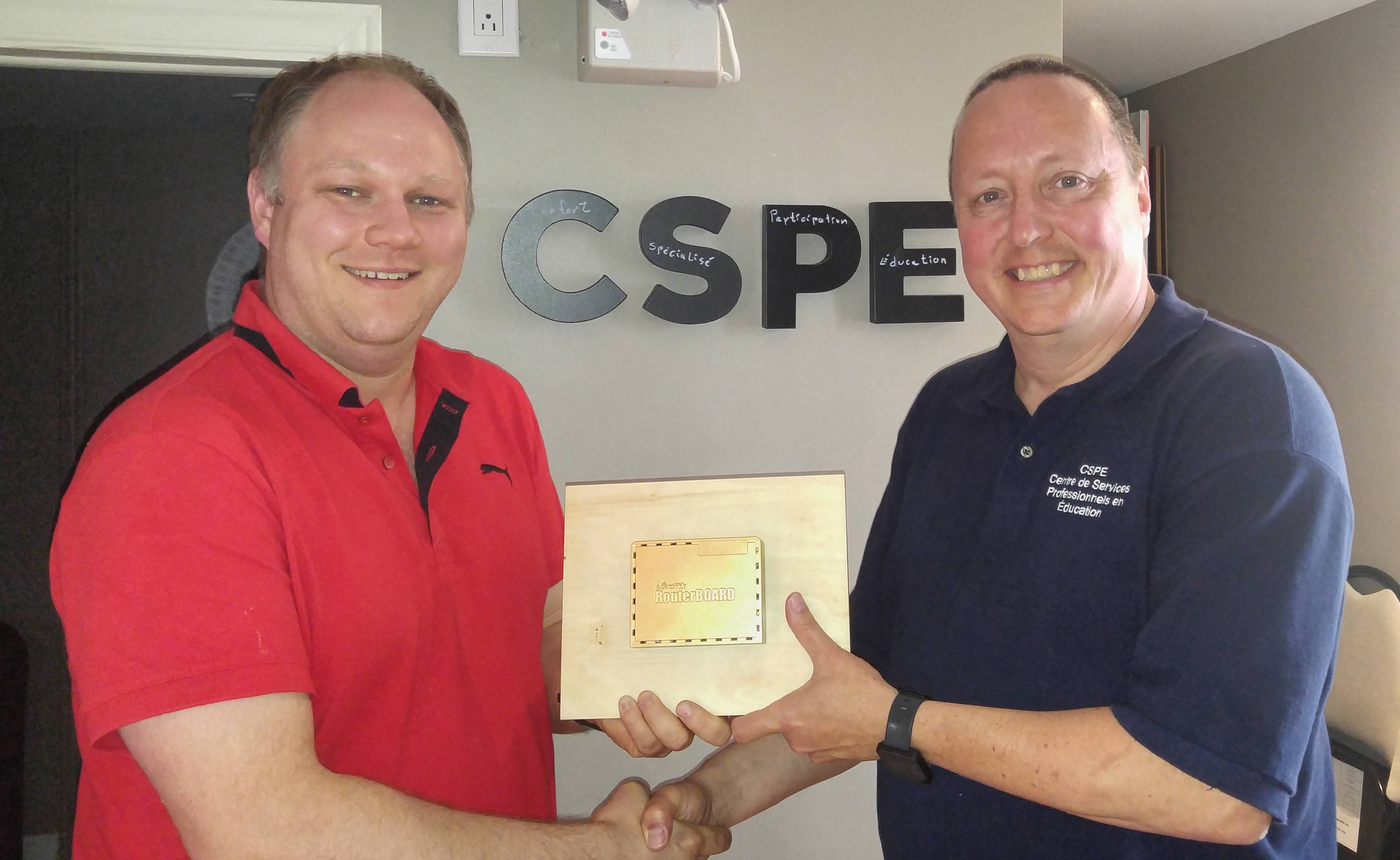 Congradulations to Mr. Éric Savoy, the first recipient of the much coveted "Golden Router" award, who scored 80% on the MTCRE certification exam.
Mr. Savoy is the president of "Solutions IAP" and can be reached at http://www.solutionsiap.com/.
Éric Savoy (left) is awarded the "Golden Router" award by Mr. Alain Casault, eng., certified MikroTik trainer.
---
Christophe Pierart and Richard Lavoie both scored 76% on the MTCNA exam, thus becoming the second and third "Golden Router" recipients.
Mr. Pierart and Lavoie work for Groupe Nic Leblanc in Longueuil.
---
Richard Yeates scored 91% on the MTCNA exam on October 18th, 2017.
AND…..
78% on the MTCRE exam on October 20th 2017. Congrats!
M. Yeates works for Houle.
---
Yvan Laverdière scored 77% on the MTCWE exam on November 17th, 2017.
M. Laverdière is a teacher at the CEGEP de l'Abitibi-Témiscamingue.