For more information, please send us an email.
Introductory Courses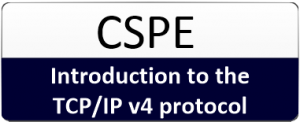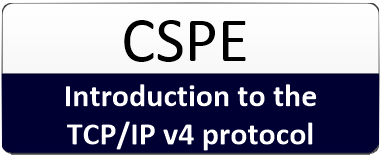 Introduction to the TCP/IP Protocol (Videos)
TCP/IP exam : This exam is provided at no charge to test your TCP/IP v4 knowledge
RouterOS Firewalls (New!)
NOTICE: When taking this class, it's understood that you have the required RouterOS knowledge and can configure MikroTik routers.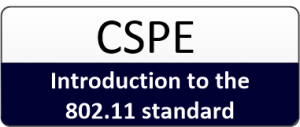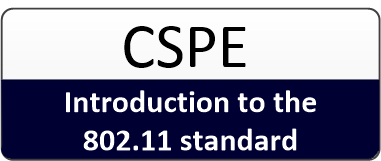 Introduction to the 802.11 standard (New!)
NOTICE: It is strongly suggested to take this class before taking MTCWE unless you already have good knowledge on the 802.11 standard.
Please call to add a date that will better suit your needs!
---
MikroTik Certified Courses
Click on the class' icon for more details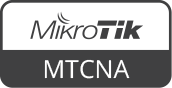 MTCNA
Mikrotik Certified Network Associate
Topic: Products overview
MTCNA level exam : The questions within this exam are NOT from MikroTik's question pool but are my own. MikroTik exam questions may vary!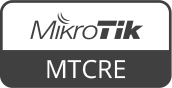 MTCRE
Mikrotik Certified Routing Engineer
Topic: Routing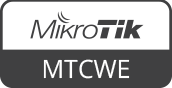 MTCWE
Mikrotik Certified Wireless Engineer
Topic: Wi-Fi communications
---
For MikroTik classes WITH exam, you get a free Level 4 RouterOS license*.
* If you get a passing grade at the exam. This offer can be terminated at any time without notice.
---
Don't know where to begin? Take a look at my Training Path.
Discounts:
A special price is offered to students registering (and paying) for two MikroTik trainings. Call us for pricing.